Happy Monday! It was a stunning weekend in New England, and we benefited from the chance to go to a wedding on Nantucket. The town was prettier than I'd ever seen it, very quiet and cozy in the off season.
But when we got back to RI, our heat wasn't working and it was freeeezing. So my sister, brother-in-law, John and Blue and I snuggled up around a fire, got Italian take-out, and watched a movie.
This morning I found myself wondering where my hats and gloves are, and wandering over to take a look at Kate Spade's new Women for Women winter wear.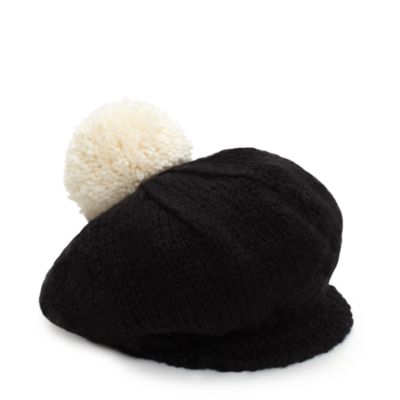 I've never had a beret-type hat, have you? I remember loving this outfit from A Devil Wears Prada.
Do you think that this pillow means that the Kate Spade-WFWI partnership is beginning a real foray into home goods? I sure hope so.